$32.99
AUD
Category: True Crime
Shocking real-life stories of murderous women who used rat poison to rid themselves of husbands and other inconvenient family members. For readers of compelling history and true crime, from critically acclaimed author Tanya Bretherton. After World War II, Sydney experienced a crime wave that was chilli ngly calculated. Discontent mixed with despair, greed with callous disregard. Women who had lost their wartime freedoms headed back into the kitchen with sinister intent and the household poison thallium, normally used to kill rats, was repurposed to kill husbands and other inconvenient family members. Yvonne Fletcher disposed of two husbands. Caroline Grills cheerfully poisoned her stepmother, a family friend, her brother and his wife. Unlike arsenic or cyanide, thallium is colourless, odourless and tasteless; victims were misdiagnosed as insane malingerers or ill due to other reasons. And once one death was attributed to natural causes, it was all to easy for an aggrieved woman to kill again. This is the story of a series of murders that struck at the very heart of domestic life. It's the tale of women who looked for deadly solutions to what they saw as impossible situations. The Husband Poisoner documents the reasons behind the choices these women made - and their terrible outcomes. ...Show more
Barrenjoey Road
by Ruby Jones; Neil Mercer (As told to)
$34.99
AUD
Category: True Crime
A gripping expose of a notorious cold case 1978. An idyllic beachside community. A series of abductions and rapes. So what happened to Trudie Adams? The disappearance of 18-year-old Trudie Adams while hitchhiking home on Sydney's northern beaches in 1978 left her family and community devastated. When police began to investigate, the dark underbelly of the so-called 'insular peninsula' was exposed, where surfers ran drugs home from Bali, teenagers hitchhiked everywhere due to the lack of public transport, gangs of men prowled the beaches and the roads, and predators abducted and raped countless young women, crimes rarely reported or investigated. Inspired by the award-winning #1 podcast and ABC TV series and containing new revelations never previously revealed, Barrenjoey Road is the gripping expose of why the case was never solved. It takes us all the way to the top, from a criminal perpetrator with a lifelong record and links to organised crime who was never formally accused, to police corruption at the highest level. ...Show more
$32.99
AUD
Category: True Crime
  The gripping true story of the notorious Claremont serial murders and the nation's longest and most expensive investigation to catch the killer In the space of just over year in 1996-7, three young women disappeared from Claremont, an upmarket suburb in central Perth. When two of the young women were found murdered, Australia's longest and most expensive investigation was established. More than twenty years later, an unlikely suspect was arrested based on forensic evidence that also linked the murders to two previous vicious rapes. The Claremont Killings, by local newsman Bret Christian, is a riveting story of young lives cut short, a city in panic, an investigation riddled with error and incompetence, and a surprising twist that absolutely no one saw coming. ...Show more
$32.99
AUD
Category: True Crime
In Australia 38 000 people are reported missing each year and in the US it's over 600 000. In the UK someone is reported missing every 90 seconds. Many of these cases are never resolved. Blending long-form journalism with true crime and philosophy,The Missing Among Ustakes us from the Australian bush to the battlefields of Northern France and the perilous space of a refugee camp to explore the stories of the missing. Erin Stewart speaks to parents of missing children, former cult members, detectives and investigators, advocates working on the crisis of missing refugees, a child of the Stolen Generations and many more to trace the mysterious world of missing persons. Examining famous cases like that of Madeleine McCann to those who are lesser known yet equally loved and mourned, this unique book forces us to see the complex story behind each missing person and those they leave behind.'The Missing Among Us will wrench your heart while it stretches your mind. Erin Stewart has undertaken a large inquiry, encompassing personal investigation, historical events, true crime, untold and untellable mysteries, while never losing sight of the emotional distress at the core of every missing person's story. This is a rare book from a gifted writer: intelligent yet poignant, enlightening yet deeply disturbing.' — Malcolm Knox'The Missing Among Us is illuminating, profound and wise. Stewart is a distinct new voice and her inquiry into the gaps and absences so many of us try to gloss over is intelligent, gentle and brave.' — Anna Krien'A deeply moving and insightful exploration of the concept of "missingness". Erin Stewart brings compassion and informed understanding to these hugely diverse stories of personal loss, resilience and advocacy.' — Siobhán McHugh'Nothing goes unnoticed in this beautifully written and thought-provoking exploration that will enlighten and enthral.' — Loren O'Keeffe, founder of the Missing Persons Advocacy Network ...Show more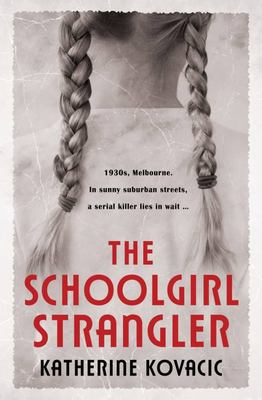 $32.99
AUD
Category: True Crime
The shocking true story of a serial killer in 1930s Melbourne.  
$29.99
AUD
Category: True Crime
Joe Noonans 10 years in the Victoria Police culminated in being seconded onto the Investigation Team for the double slaying of two young policemen in Walsh Street South Yarra. The 1980s in Victoria were some of the most tumultuous years in Australias policing history. These stories give a vivid insight into the mind of a most different sort of crime fighter. A straight shooter who doesn't pull any punches and takes more than his fair share. His humour is at times irreverent and almost always self-deprecating but provides a front seat to some of the most dangerous and confronting stories you have read. His real-life description of both events and those involved create a channel to the past without losing any relevance to the present. His uniform years are peppered with some of the most hilarious, tragic and confronting stories of his life on the front line. His rapid rise to detective opened up new levels of danger, controversy and unbelievable tales of policing. Being in the thick of numerous police shootings including Jedd Houghton and Gary Abdullah, living through the aftermath of the Graeme Jensen shooting and life within the Walsh Street Task Force into the reprisal shootings of Constable Tynan and Eyre, Joe Noonan tells his story like none before. ...Show more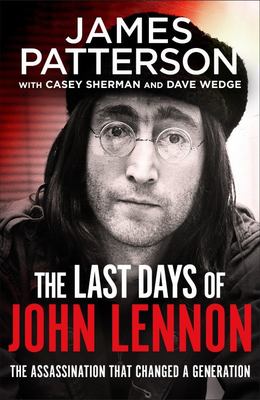 $32.99
AUD
Category: True Crime
John Lennon achieved with the Beatles a level of superstardom that defied classification. "We were the best bloody band there was," he said. "There was nobody to touch us."   In the summer of 1980, Lennon signs with a label and hires a top producer to recruit the best session musicians, ready to record new music for the first time in years. They are awestruck when Lennon dashes off "(Just Like) Starting Over." Lennon is back in peak form, with his best songwriting since "Imagine."   The Last Days of John Lennon is the amazing story of John Lennon's life and career, from his earliest days and first songs up to his last seconds. It tells the story of the most profound rock-and-roll genius of all time-and of Mark David Chapman, the consummate Nowhere Man who took him from us. Enriched by exclusive interviews with Lennon's friends and associates, including Paul McCartney, the book is a true-crime drama about two men who changed history. One whose indelible songs still enrich our lives today-and the other who ended the beautiful music with five pulls of a trigger.   ...Show more
$32.99
AUD
Category: True Crime
The gripping and revealing inside story of Australia's most notorious armed robbers.
Pure Narco
by Jesse Fink; Luis Navia
$34.99
AUD
Category: True Crime
It's a life story that reads like something out of a John Grisham or Elmore Leonard novel that it's remarkable it has remained untold for so long. Careers in the cocaine-trafficking business are usually short. It's not only a dangerous profession, fraught with the possibility of capture and long jail se ntences, but it can be deadly if the cartels get to you first. Not for Luis Antonio Navia. For 25 years the Cuban-American smuggled hundreds of tons of white powder for the biggest cartels in Colombia and Mexico, including Pablo Escobar's Medellin Cartel. In a profession populated by thugs, Navia's dress sense and good manners earned him the nickname 'El Senador' (The Senator). He refused to carry a weapon. What made him good at his job was amassing trusted contacts, losing very few shipments of coke, and keeping a low profile. He also maintained a normal family life with a Colombian wife and two young children. But he was never far removed from the most brutal violence imaginable. One friend got his head cut off. Another was hit over the head, put in a 55-gallon drum full of cement and dumped in a canal. Navia himself was kidnapped three times and went close to being fed alive to crocodiles. Somehow through it all he managed to survive and spent two decades fooling the DEA and other law-enforcement agencies. That was until he came under the radar of Robert Harley, a tenacious US Customs special agent in Key West, Florida, who was determined to bring him to justice. What followed was an international game of cat-and-mouse that culminated in Navia's 2000 arrest in Venezuela in one of the biggest antinarcotics takedowns of all time, the 12-nation Operation Journey. Spanning decades, continents and featuring a who's who of the drug trade, Pure Narco is a fast-paced adventure ride into the dark underworld of cocaine trafficking, written with the cooperation of a dozen law-enforcement agents from the world's top antinarcotics forces in the United States and Great Britain. It also contains insider insights into how the global drug business operates and offers some cogent solutions to the never-ending 'war on drugs'. Navia served his time in jail and is now free to tell his tale. His is the rare perspective of someone who has worked on both sides of that war- as a cocaine trafficker and US Government consultant. This book is a redemption story. Luis Navia, the pure narco, has gone full circle. ...Show more
Lost Girls
by Ava Benny-Morrison
$24.99
AUD
Category: True Crime
The chilling true story of the heinous murder of Karlie Pearce-Stevenson and daughter Khandalyce and how the case was cracked. How did two girls go missing for six years and nobody noticed? In August 2010, dirt bike riders discovered human bones in the notorious Belanglo State Forest, where, years earli er, Ivan Milat had so cruelly tortured and slain seven young backpackers. The remains were those of a young woman, who police dubbed 'Angel' after a T-shirt emblazoned with the word 'Angelic' found nearby. But 'Angel' lay unidentified for years. Who was she, how did she die, and at whose hand? Then, in July 2015, the bones of an unknown child were found in a suitcase by a highway in South Australia. Weeks later, a call to Crime Stoppers was the lead police needed. Clothing and a blanket found near the suitcase matched those in a photo of two-year-old Khandalyce Pearce who, with her young mother, had left Alice Springs in 2008 and hadn't been seen since. Through DNA, police were quick to identify Angel as Karlie Pearce-Stevenson, Khandalyce's mother. In the grimmest of scenarios, mother and daughter were reunited at last. The Lost Girls is the chilling true story of this heinous double murder and how investigators tracked down the killer, who not only murdered the two girls but stole the young mother's identity to defraud authorities and her worried family of more than $70,000. It's the tale of a vivacious young woman keen to discover the world; a loving family desperate for answers; dedicated investigators who never give up; and a vicious killer with form who lies to the end in a bid to save himself. Gripping and authentic, The Lost Girls celebrates the short lives of a young woman and her daughter and the investigators determined to bring them home. ...Show more