$24.99
AUD
Category: Poetry | Series: Faber Poetry Ser.
As a poet, editor and essayist, T. S. Eliot was one of the defining figures of twentieth century poetry. This selection, which was made by Eliot himself, includes many of his most celebrated works, including The Love Song of J. Alfred Prufrock and The Waste Land. Other volumes in this series: Auden, Bet jemen, Plath, Hughes and Yeats. ...Show more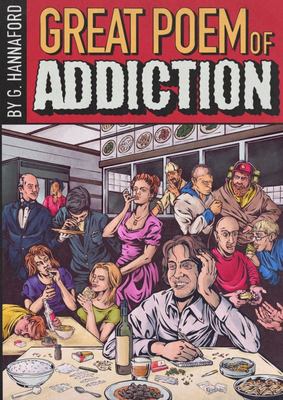 $24.99
AUD
Category: Poetry
An all killer no filler collection of poems including the smash hit poems; Cocaine, Last Night I Did It All, The Human Brain, Man, and of course, Great Poem of Addiction  
Yeats
by W.B. Yeats (ed Seamus Heaney)
$16.99
AUD
Category: Poetry | Series: Poet to Poet Ser.
In this series, a contemporary poet selects and introduces a poet of the past. By their choice of poems and by the personal and critical reactions they express in their prefaces, the editors offer insights into their own work as well as providing an accessible and passionate introduction to some of the greatest poets in our literature. W. B. Yeatss (1865-1939) was born in Dublin, and was educated in Ireland and England. He was instrumental in the development of a national Irish theatre - and in particular, the founding of the Abbey Theatre. He was awarded the Nobel Prize for Literature in 1923. ...Show more
$24.99
AUD
Category: Poetry
The Sunday Times Number One Bestseller Winner of The GoodReads Choice Award for Poetry 2017 From Rupi Kaur, the bestselling author of Milk and Honey, comes her long-awaited second collection of poetry. Illustrated by Kaur, The Sun and Her Flowers is a journey of wilting, falling, rooting, rising and b looming. It is a celebration of love in all its forms. this is the recipe of lifesaid my motheras she held me in her arms as i weptthink of those flowers you plantin the garden each yearthey will teach youthat people toomust wiltfallrootrisein order to bloom ...Show more
$26.99
AUD
Category: Poetry
A brilliant, thoughtful anthology of poems full of hope, selected and illustrated by Chris Riddell. In Poems to Save the World With, Chris Riddell has selected and illustrated his very favourite classic and modern poems full of hope and wit to untangle the madness of life.In this gorgeous anthology, Ch ris's follow-up to one of the Bookseller's best poetry books of the last twenty-five years, Poems to Live Your Life By, will ignite your inner activist. Covering a wealth of subjects such as the climate crisis and human rights issues, these insightful poems are brought to life with Chris's exquisite, intricate artwork. This perfect gift features famous poems, old and new, and a few surprises. Classic verses sit alongside the modern to create the ultimate collection. Includes poems by Wendell Berry, William Blake, Robert Browning, Lewis Carroll, Emily Dickinson, John Dryden, John Dunne, Neil Gaiman, Nikita Gill, Jane Kenyon, Rudyard Kipling, Emma Lazarus, Sharon Olds, Mary Oliver, Rachel Rooney, William Shakespeare, Percy Shelley, Maggie Smith, Robert Louis Stevenson, Paul Stewart, Walt Whitman, William Wordsworth, and many more. ...Show more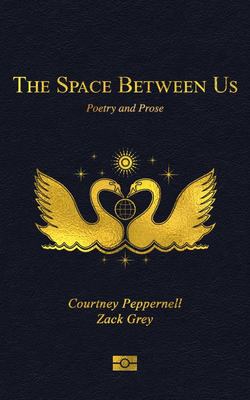 $29.99
AUD
Category: Poetry
The Space Between Us explores the trials of love and what it's like to live a life separated by distance from someone you care about. Its content is thoughtfully divided into five chapters, or phases, of the long-distance experience: At First Glance, Living for Tomorrow, Lonely Nights, Grow Together/Gro w Apart, When I See You. A combination of poems and prose are sporadically connected with small graphics and maps to visualise the journey of physical distance. These poems serve as an adhesive between the reader and the ones they miss, the longing, the anticipation, and the eventual relief. Though both authors bring with them a unique perspective, the lens is singular; each is attuned to navigating this complex terrain.   ...Show more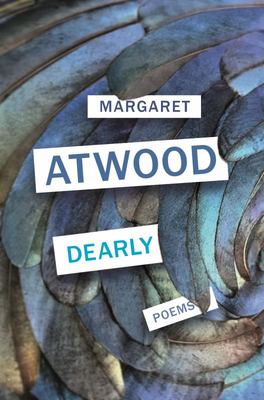 $27.99
AUD
Category: Poetry
The collection of a lifetime from the bestselling novelist and poet. By turns moving, playful and wise, the poems gathered in Dearly are about absences and endings, ageing and retrospection, but also about gifts and renewals. They explore bodies and minds in transition, as well as the everyday objects and rituals that embed us in the present. Werewolves, sirens and dreams make their appearance, as do various forms of animal life and fragments of our damaged environment. Before she became one of the world's most important and loved novelists, Atwood was a poet. Dearly is her first collection in over a decade. It brings together many of her most recognizable and celebrated themes, but distilled - from minutely perfect descriptions of the natural world to startlingly witty encounters with aliens, from pressing political issues to myth and legend. It is a pure Atwood delight, and long-term readers and new fans alike will treasure its insight, empathy and humour. ...Show more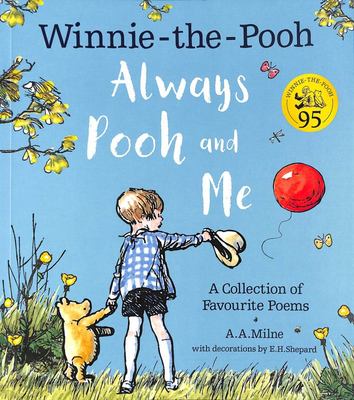 $16.99
AUD
Category: Poetry
A picture book edition of Us Two and other favourite A.A.Milne poems.Wherever I am, there's always PoohThere's always Pooh and Me.Whatever I do, he wants to do. This selection of poetry from A.A.Milne's When We Were Very Young and Now We Are Six, features Christopher Robin and his dear friend, Pooh, wit h beautiful decorations from Winnie-the-Pooh illustrator E. H. Shepard, making it the perfect book for those who would like to be six for ever and ever. ...Show more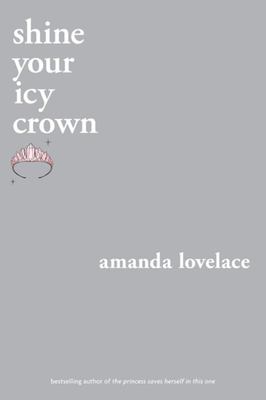 $27.99
AUD
Category: Poetry | Series: You Are Your Own Fairy Tale Ser.
"make them rue the day they underestimated you." amanda lovelace, the bestselling & award-winning author of the "women are some kind of magic" poetry series, presents shine your icy crown, the second installment in her new feminist poetry series, "you are your own fairy tale." this is a story about not letting society dictate the limits of your potential. it's time to take back your power & realize that you don't need a king in order to be a queen. ...Show more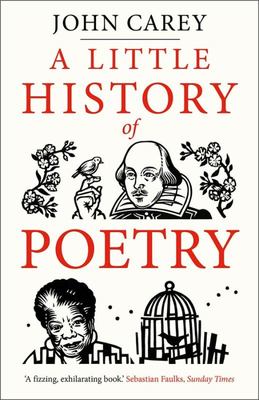 $20.95
AUD
Category: Poetry | Series: Little Histories Ser.
A vital, engaging, and hugely enjoyable guide to poetry, from ancient times to the present, by one of our greatest champions of literature--selected as the literature book of the year by the London Times   " A] fizzing, exhilarating book."--Sebastian Faulks, Sunday Times, London   "Delightful.'"--N ew York Times Book Review   What is poetry? If music is sound organized in a particular way, poetry is a way of organizing language. It is language made special so that it will be remembered and valued. It does not always work--over the centuries countless thousands of poems have been forgotten. But this Little History is about some that have not.   John Carey tells the stories behind the world's greatest poems, from the oldest surviving one written nearly four thousand years ago to those being written today. Carey looks at poets whose works shape our views of the world, such as Dante, Chaucer, Shakespeare, Whitman, and Yeats. He also looks at more recent poets, like Derek Walcott, Marianne Moore, and Maya Angelou, who have started to question what makes a poem "great" in the first place.   For readers both young and old, this little history shines a light for readers on the richness of the world's poems--and the elusive quality that makes them all the more enticing.   ...Show more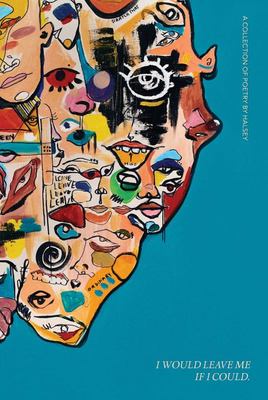 $35.00
AUD
Category: Poetry
Grammy Award-nominated, platinum-selling musician Halsey is heralded as one of the most compelling voices of her generation. In I Would Leave Me If I Could, she reveals never-before-seen poetry of longing, love, and the nuances of bipolar disorder. In this debut collection, Halsey bares her soul. Bring ing the same artistry found in her lyrics, Halsey's poems delve into the highs and lows of doomed relationships, family ties, sexuality, and mental illness. More hand grenades than confessions, these autobiographical poems explore and dismantle conventional notions of what it means to be a feminist in search of power.   Masterful as it is raw, passionate, and profound, I Would Leave Me If I Could signals the arrival of an essential voice.   Book cover painting, American Woman, by the author.   Halsey, born Ashley Nicolette Frangipane, is a Grammy-nominated singer-songwriter and recipient of the prestigious Songwriters Hall of Fame's Hal David Starlight Award. She lives in Los Angeles, California. ...Show more