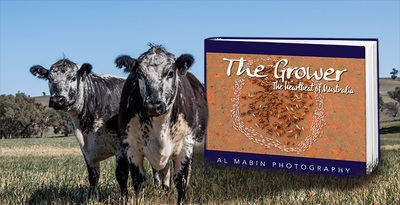 $99.99
AUD
Category: Photography
A hardback publication about the livestock industry of rural Australia.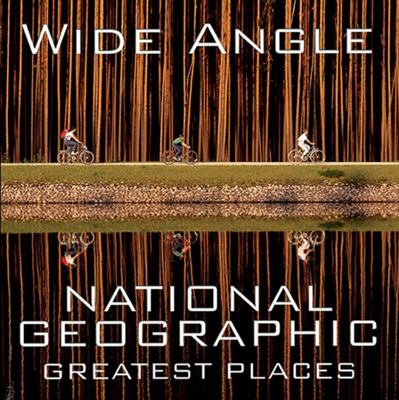 $14.99
AUD
$45.00
(66% off)
Category: Photography
Encompassing all seven continents and more than a century of superb photography, this collection invites the reader to share the magic of discovery.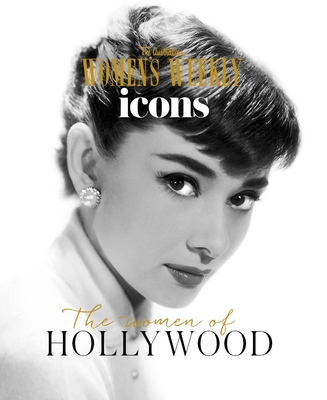 $39.99
AUD
Category: Photography
When the Golden Age of Hollywood was in its heyday, The Australian Women's Weekly was there too, reporting in real time on the faces, places and events of this glorious era. While the most iconic women of Hollywood may no longer be with us, their appeal has never dimmed. From Audrey to Marilyn, Garbo to Garland we delve deep into our archives to celebrate the life and times of these unforgettable stars - in a pictorially stunning coffee table book sure to delight film fans of every vintage. ...Show more
$34.95
AUD
Category: Photography | Series: Australasian Nature Photography Bks.
THE BIOREGION of Australia, New Zealand, Antarctica and New Guinea possesses a unique natural heritage stretching back 50 million years to the break-up of Gondwana. This 120-page hardcover book features the entries received in 2019, covering wildlife, sea creatures, flora and landscapes, a junior sectio n, plus a thought-provoking section on human ...... The bioregion that encompasses Australia, New Zealand, Antarctica and New Guinea possesses a unique natural heritage stretching back more than 80 million years, to the break-up of the great southern continent of Gondwana. The South Australian Museum and Australian Geographic focus on enhancing a general knowledge of this extraordinary legacy by encouraging photography of the region's nature and landscapes, and promoting it in an annual competition to find the Australian Geographic Nature Photographer of the Year. Australasian Nature Photography: The year's best wildlife and landscape photos is a collection of award-winning and shortlisted images from the 2019 competition. Each image is accompanied by technical information as well as anecdotes from the photographers on how each photograph was taken. There are also useful insights from the judges, which help to shed light on how they came to select the winning images. ...Show more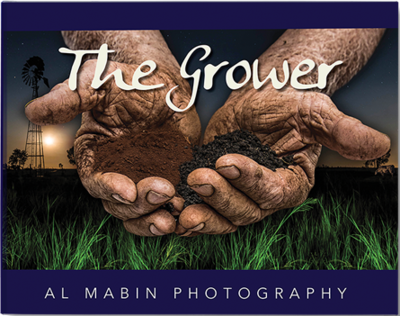 $99.99
AUD
Category: Photography
A hardback publication about the cropping industry of rural Australia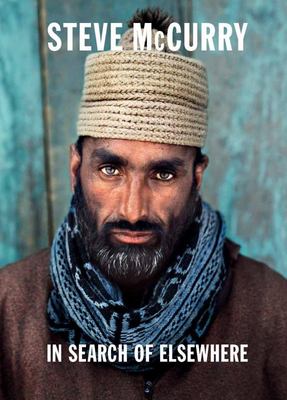 $100.00
AUD
Category: Photography
A unique collection of previously unseen images spanning Steve McCurry's extraordinary career.Steve McCurry is known for creating some of the most iconic images of recent times and in this new collection, he shares previously unseen photographs from his incredibly rich archive. In Search of Elsewhere ta kes us across the globe and offers new perspectives on many of the locations that the photographer has already made famous - from India, Myanmar and Cuba, to Kashmir and the white-washed temples of the Himalayas. Each image is reproduced at large format and in remarkable detail and this new compilation reveals the incredible depth of his work."I compare photography to food, air, and sleep... this creative energy, this impulse, is what gives us purpose, pleasure, joy, happiness and love." Steve McCurryAlso available:Steve McCurry: A Life in Pictures ...Show more
$65.00
AUD
Category: Photography
The Goddess and the City: Kali and Kolkata brings in to focus one of the world's most vibrant living Victorian cities. It was the capital of British India from 1722 until the Raj relocated to Delhi in 1911. The architectural wealth bedazzles but no more so than the people who live within its torn and mu ch-loved fabric.Despite its myriad forms of transport including trams, Hooghly ferries, Ambassador taxis and a super-efficient metro, one can never travel quickly in Kolkata; every person has a story to tell, food to offer, or something to show.Awards-listed Melbourne-based photographer Tess Rice captures with perfect tone and resonance a city and its people. It is photography that speaks of engagement, and people who are culturally rich and overwhelmingly generous and sophisticated. With work taken during Puja celebrations, Kali Ma's consciousness and energy magically pervade the city, and a photographic body of work full of nuance and surprising intimacy.The Goddess and the City is a book to be savoured. The Goddess and the City: Kali and Kolkata brings in to focus one of the world's most vibrant living Victorian cities. It was the capital of British India from 1722 until the Raj relocated to Delhi in 1911. The architectural wealth bedazzles but no more so than the people who live within its torn and much-loved fabric.Despite its myriad forms of transport including trams, Hooghly ferries, Ambassador taxis and a super-efficient metro, one can never travel quickly in Kolkata; every person has a story to tell, food to offer, or something to show.Awards-listed Melbourne-based photographer Tess Rice captures with perfect tone and resonance a city and its people. It is photography that speaks of engagement, and people who are culturally rich and overwhelmingly generous and sophisticated. With work taken during Puja celebrations, Kali Ma's consciousness and energy magically pervade the city, and a photographic body of work full of nuance and surprising intimacy.The Goddess and the City is a book to be savoured. ...Show more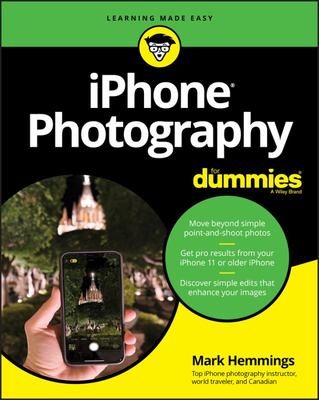 $44.95
AUD
Category: Photography
Create beautiful iPhone photos with the techniques found in this book iPhone Photography For Dummies, shares the expertise of photography workshop instructor Mark Hemmings as he shows readers how to get stunning images using their favorite iPhone. By implementing Hemmings' simple techniques, you'll get professional-looking results in a fraction of the time you'd expect. You'll learn to: Adjust camera settings Create majestic landscape images Capture exciting action shots Shoot beautiful portraits Select an editing app Share and organize images Shoot photos comfortably while on the go Perfect for those who want to take breathtaking photos without investing in a top-of-the-line camera, iPhone Photography For Dummies takes the guesswork and luck out of creating beautiful imagery. It shows people without formal training in photography how to make meaningful and noticeable improvements in their shooting technique using either the latest iPhone model or older versions of the device. ...Show more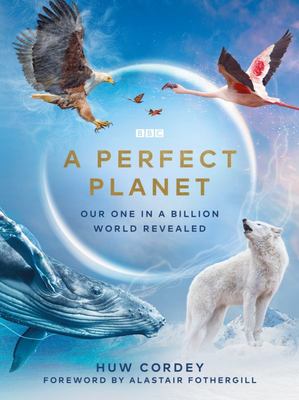 $59.99
AUD
Category: Photography
There is no place like home. The conditions of Earth are not just good for life, they are perfect. Everything about our planet - its size, its distance from the Sun, its spin and tilt, its moon - is perfectly suited to our existence, and our planet's forces serve to nurture its spectacular biodiversity. Perfect Planet shows in stunning detail how Earth has always been more than the sum of its parts. Unlike any other astronomical body, it is a living world. Focusing on four key natural forces - global weather systems distributing fresh water to all corners; marine currents delivering nutrients to the deepest reaches of the ocean; solar energy warming and electrifying everything it touches; and volcanic activity fertilising the earth's surface - Huw Cordrey reveals to us new levels of this living world, a place populated with astonishing characters living remarkable lives. From Arctic wolves prowling moonlit landscapes or wood frogs, frozen in winter and magically thawing back to life, to flamingos flying thousands of miles to a vast volcanic lake in Africa to breed, we see time and again how animals are perfectly adapted to whatever the environment throws at them. Packed with over 250 full-colour images, and including a foreword by David Attenborough and stills from the BBC series' spectacular footage, Perfect Planet is a stunning exploration of life on Earth - life that is increasingly precious and rare. ...Show more
$49.99
AUD
Category: Photography
Photography: The Whole Story is a celebration of the most beautiful, meaningful and inspiring photographs that have arisen from this very modern medium. It begins with a succinct overview of photography, placing it in the context of the social and cultural developments that have taken place globally sin ce its arrival. Organized chronologically, the book then traces the rapid evolution of photographic style, period by period and movement by movement. Illustrated, in-depth essays cover every photographic genre, from the early portraits and tableaux to the digitally manipulated montages, split-second sports images, and conceptual photographs of today. The ideas and works of key photographers are assessed to reveal what motivated them, who influenced whom, and what each was striving to achieve. Detailed cultural and individual artist timelines clarify historical context. ...Show more
$59.99
AUD
Category: Photography
A fully revised, updated and expanded edition of the seminal text on film   A new edition of the most accessible and compelling history of the cinema yet published, which is now updated with extra chapters. The Story of Film explores cinema from around the world and shows how cinematic ideas and techn iques cross national boundaries. Divided into three main epochs--Silent (1885-1928), Sound (1928-1990), and Digital (1990-Present)--the movies are discussed within chapters reflecting both the stylistic concerns of the moviemakers and the political and social themes of the time. This edition includes new text that encompasses the further-reaching scope of world cinema today, and the huge leaps in technology that have changed cinema screens forever. Clearly written, and illustrated with over 400 stills, including numerous sequences explaining how scenes work, The Story of Film is essential reading for both film students and the general moviegoer. "The Story of Film is no mere reference volume or coffee-table book, although it could function perfectly respectably as both. Rather, it's a romantic, fiercely intelligent re-mapping of cinema that also celebrates it as a mysterious synthesis of inspiration and craft." --The Daily Telegraph "Mark Cousins is incapable of writing anything about cinema history without making it fascinating." --Sean Connery ...Show more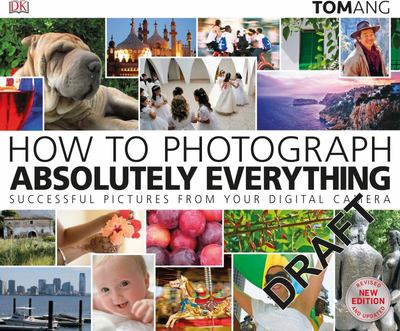 $49.99
AUD
Category: Photography
This practical guide will teach you how to take the best possible photo in any situation imaginable with clear step-by-step guidance from expert photographer, Tom Ang. Full of essential advice, hints, and tips, How to Photograph Absolutely Everythinggives you straightforward instructions on what equipme nt you will need, the best approach for each subject, how to compose your shot and find the right light, and how to frame your shot effectively. Checklists offer you guidance on getting results and "tricks of the trade" show you how to turn a good picture into a great one.From still-life to sports photography, cityscapes and landscapes, and tackling children's parties to capturing the magic of seasonal celebrations, How to Photograph Absolutely Everythingis the essential guide to improving your digital photography skills and getting the most out of your camera. ...Show more