$14.99
AUD
Category: Humour | Series: Treehouse
The latest addition to Andy Griffiths and Terry Denton's internationally phenomenal Treehouse series.Andy and Terry live in the world's craziest treehouse. They like making books and telling jokes. And now they've made the world's funniest joke book. Again!From fairytale fun to classroom capers and movi e madness, there are jokes galore for the whole family. An especially perfect book for fans of the Treehouse series. Q: What did one ghost say to the other ghost? A: Do you believe in people? ...Show more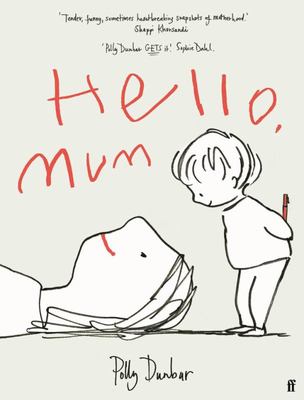 $24.99
AUD
Category: Humour
Fantastically funny, wise and charming motherhood sketches from award-winning illustrator Polly Dunbar. 'Tender, funny, sometimes heartbreaking snapshots of motherhood.' - Shappi Khorsandi'Go away, I'm busy writing about the beauty of motherhood.'Polly Dunbar is an award-winning illustrator who usually draws for children rather than adults, but when she had her own sons, she started recording the beautiful and maddening moments of parenthood with a doodle. Hello, Mum is her visual diary of the magical highs and absurd lows that many parents will recognise - from the shock and awe of the baby days to the delight (and terror) of the toddler years and the mayhem of sibling rivalry. Dunbar's fantastically funny, wise and enchanting drawings capture this precious and fleeting time with heart-touching perfection.  ...Show more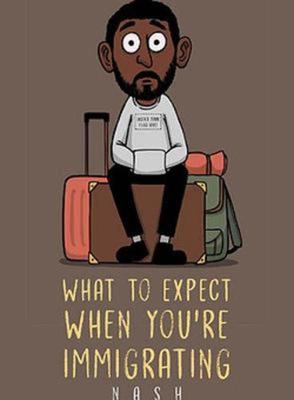 $19.99
AUD
Category: Humour
Through brilliant, tongue-in-cheek illustrations depicting the panorama of migrant experiences, celebrated artist Nash Weerasekera provides a compelling, myth-busting, sometimes challenging and always funny 'how to' guide for new arrivals and those who welcome them.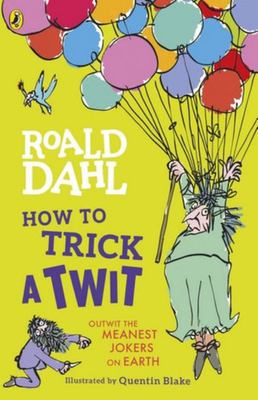 $14.99
AUD
Category: Humour
'Mr Twit was plotting away like mad. He was trying to think up a really NASTY TRICK . . . ' Mr and Mrs Twit love playing tricks. They really are the meanest jokers, and unfortunately they are VERY GOOD at it. But just imagine if you were so good at pranking that you could trick an actual Twit? Wouldn't that be AMAZING? Well, the book you're holding can help you do just that. Packed full of fiendish pranks (as well as quizzes, recipes, fun facts and more), THIS is exactly what you need to OUTWIT A TWIT. This book is the ultimate guide to tricking a Twit, packed with activities, extracts from the original story, games and bonus material. ...Show more
$29.99
AUD
Category: Humour
Heartfelt and hilarious, this is a book for anyone who has tried to imagine what their dog was thinking. Human beings often write about their dogs, but the dogs don't usually get a right of reply.  In Love, Clancy, Richard Glover has collated the letters sent by Clancy to his parents in the bush. They a re full of a young dog's musings about the oddities of human behaviour, life in the big city, and his own attempts to fit in. You'll meet Clancy as a puppy, making his first attempt to train his humans, then see him grow into a mature activist, demanding more attention be paid to a dog's view of the world. Along the way, there are adventures aplenty, involving robotic vacuum cleaners, songs about cheese, trips to the country and stolen legs of ham - all told with a dog's deep wisdom when it comes to what's important in life. With delightful illustrations by cartoonist Cathy Wilcox. PRAISE FOR RICHARD GLOVER The Land Before Avocado 'This is vintage Glover - warm, wise and very, very funny. Brimming with excruciating insights into life in the late sixties and early seventies, The Land Before Avocado explains why this was the cultural revolution we had to have' Hugh Mackay 'Hilarious and horrifying, this is the ultimate intergenerational conversation starter' Annabel Crabb Richard Glover's just-published The Land Before Avocado is a wonderful and witty journey back in time to life in the early 1970s' Richard Wakelin, Australian Financial Review Flesh Wounds 'A funny, moving, very entertaining memoir' Bill Bryson, New York Times 'The best Australian memoir I've read is Richard Glover's Flesh Wounds' Greg Sheridan, The Australian   ...Show more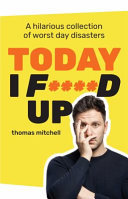 $24.99
AUD
Category: Humour
A toe curling, laugh out loud collection of worst day disasters.   I'd always rolled my eyes when people describe things as 'happening in slow motion'. Surely everything happens in regular time and it's only when you replay it in your head that it seems to slow down?But as the car lurched forward and I found myself sailing through the back of the garage, I finally understood what they meant.   When a trip to meet his new girlfriend's grandparents ends in disaster (think a crashed ute, an angry wasp and a cranky farmer with a shotgun), Thomas Mitchell knows one thing for sure: bad days make for great stories.   While we might not like to admit it, we can't help but find a sneaky pleasure in other people's misfortune. It's the reason fail compilations rack up millions of views on YouTube or television shows like Funniest Home Videos exist at all.   Deep down we're addicted to the downfall of our fellow humans, and if there was ever a point in history when we needed a laugh, it's now.   Today I F***D Up is a collection of tall tales but true that are equal parts hilarious and horrifying; a timely reminder that no matter how terrible things get, they could always be worse. So much worse.   ...Show more
$14.99
AUD
Category: Humour
A wickedly witty field guide to bookstore customers from the Person Who Doesn't Know What They Want (But Thinks It Might Have a Blue Cover) to the harried Parents Secretly After Free Childcare. It does take all kinds. If you visit bookshops more often than the grocery store, you'll recognize the types. There's the Expert (with subspecies from the Bore to the Helpful Person), the Young Family (ranging from the Exhausted to the Aspirational), Occultists (from Conspiracy Theorist to Craft Woman). Then there's the Loiterer (including the Erotica Browser and the Self-Published Author), the Bearded Pensioner (including the Lyrca Clad), the The Not-So-Silent Traveller (the Whistler, Sniffer, Hummer, Farter, and Tutter), and the Family Historian (generally Americans who come to Shaun's shop in Wigtown, Scotland). Two bonus sections include Staff and, finally, Perfect Customer -- all from Shaun Bythell (author of Confessions of a Bookseller), the funniest sell-and-tell observer in the house of books. This is the perfect read for anyone who ever felt a bookstore was home. You've been spotted! Or have you?   ...Show more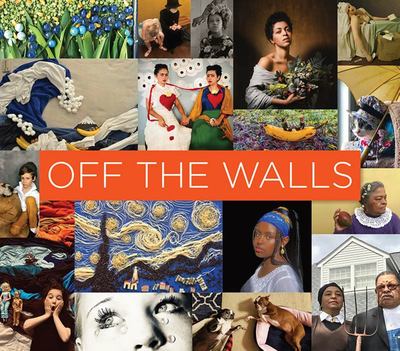 $22.95
AUD
Category: Humour | Series: Bibliotheca Paediatrica Ref Karger Ser.
When life (in a global pandemic) imitates art . . .   Van Gogh's Starry Night made out of spaghetti? Cat with a Pearl Earring? Frida Kahlo self-portraits with pets and toilet paper? While the world reeled from the rapid spread of the novel coronavirus (COVID-19), thousands of people around the globe, inspired by challenges from Getty and other museums, raided toy chests, repurposed pantry items, and enlisted family, roommates, and animals to re-create famous works of art at home. Astonishing in their creativity, wit, and ingenuity, these creations remind us of the power of art to unite us and bring joy during troubled times. Off the Walls: Inspired Re-Creations of Iconic Artworks celebrates these imaginative re-creations, bringing highlights from this challenge together in one whimsical, irresistible volume. Getty Publications will donate all profits from the sales of this book to Artist Relief, an emergency initiative offering resources to artists across the United States.     ...Show more
$22.99
AUD
Category: Humour
All aboard the Scomo Express as our hero pulls back the lid on the life and times of one of history's great leaders and humbly serves up -a steaming meat pie of everyman wisdom for the hungering masses. These are the unofficial chronicles of Scotty's first 18 months in his new role as head honcho of the largest marketing firm in the country - the Australian Federal Government - as it unfolded, completely devoid of any self-aggrandisement, double-speak, sleight-of-hand or other dirty shenanigans played by the Opposition. Thrill as the man who put the Scotty into Marketing tells how he honed his Sharkies lovin', beer drinkin', God fearin', cap wearin', Daggy Dad alter ego and used it to such miraculous effect. Marvel at how he developed such classic slogans as 'The Bill Australia can't afford', 'I'm listening. I'm hearing. I'm doing', and the immortal 'If you have a go, you'll get a go'. Like an egg to the back of your head, you will be blindsided by the rush of adrenaline as the Boy from Bronte waltzes from the boardroom to the world stage, becoming besties with The Donald, all while keeping the Lucky Country lucky, the Newspolls honest and the Prince of Darkness from reanimating himself in the form of backstabbing Coalition aspirants. From the inner-workings of BORDERFORCE!., to what really happened at the Engadine Maccas, this candid, compelling and completely unofficial diary is your backdoor access to the halls of power. With all that sweat, blood and cheers, who wouldn't deserve a tropical holiday? ...Show more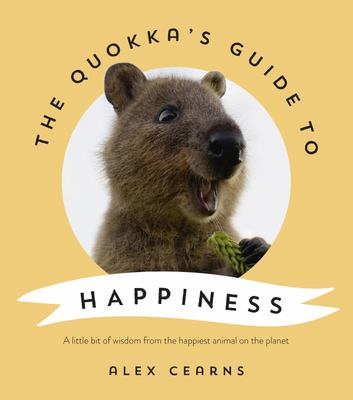 $24.99
AUD
Category: Humour
Meet the Quokka. Miniature marsupial, tourist attraction and the happiest animal on the planet. Unique to Rottnest Island and small areas of the West Australian coast, these cute little critters have featured in more selfies than the Kardashians - no pouting necessary, just an adorable smile!Featuring s tunning photography from award-winning Alex Cearns, and uplifting quotes, The Quokka's Guide to Happiness is a gorgeous compilation sure to bring a cheeky little grin to anyone's face. ...Show more
$32.99
AUD
Category: Humour
From the heart of the Western Queensland Channel Country, Australia's oldest and favourite newspaper details our country's very rocky start to a new decade that was supposed to be one of great optimism and innovation. 2020 was meant to be our year of healing. A time to tend to the wounds of a country t orn asunder by a decade of divisive political and media debates. A lack of confidence in the international sporting arena. A 24-hour news cycle that has destroyed the pub test.We thought all of the uncertainty was behind us. The federal election delivered us Scotty from Marketing. The Quiet Australian spoke up. Gay marriage? Yep. Climate change? Let's wait and see what happens. Smudge and Warner had served their time and, together as a nation, it was time to rebuild.But fate had other plans, starting with the worst bushfires in human memory. While large swathes of the country burned, our politicians were either on holidays or giving their mates grants to build indoor pools in blue-ribbon seats. Surely, it couldn't get worse. 'ken oath it could. Mother nature arrived as COVID-19, and told us all to go to our rooms.   ...Show more
$29.99
AUD
Category: Humour
RICHARD GLOVER: ''You won't agree with all her rules – I, for one, am a great believer in the word "pash" – but there is a good laugh, and a lively argument, to be had on every page.'' 488 Rules for Life is Kitty Flanagan's way of making the world a more pleasant place to live. Applying truth and wit to modern problems. An antidote to stupidity. 488 Rules for Life is not a self-help book, because it's not you who needs help, it's other people. Whether they're walking and texting, asphyxiating you on public transport with their noxious perfume cloud, or leaving one useless square of toilet paper on the roll, a lot of people just don't know the rules. But thanks to Kitty Flanagan's comprehensive guide to modern behaviour, our world will soon be a much better place. A place where people don't ruin the fruit salad by putting banana in it … where your co-workers respect your olfactory system and don't reheat their fish curry in the office microwave ... where middle aged men don't have ponytails … What started as a joke on Kitty Flanagan's popular segment on ABC TV's The Weekly, is now a quintessential reference book with the power to change society. (Or, at least, make it a bit less irritating.) What people (okay, Kitty Flanagan) are saying about this book: 'You're welcome everyone. Thank god for me.' 'I'd rather be sad and lonely, but right.' 'There's not actually 488 rules in here but it sure feels like it'. ...Show more