$19.95
AUD
Category: Education | Series: Oxford School Shakespeare
Oxford School Shakespeare is an acclaimed edition especially designed for students, with accessible on-page notes and explanatory illustrations, clear background information, and rigorous but accessible scholarly credentials. This edition of Romeo and Juliet includes illustrations, preliminary notes, re ading lists (including websites) and classroom notes. Romeo and Juliet is a set text for KS3 in England, and remains one of the most popular texts for study by secondary students the world over. ...Show more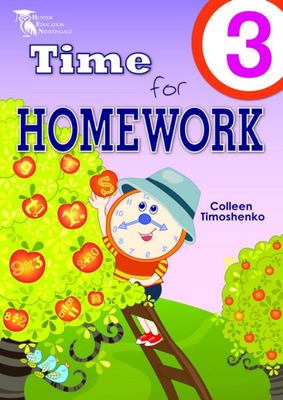 $16.95
AUD
Category: Education
Time for Homework 3 is designed to help the child reinforce and practise the knowledge and skills treated in the classroom in the key learning areas of the curriculum. This book presents a reading text type that the child will experience at various times throughout the year. The exercises from the readi ng are in NAPLAN format so the child becomes familiar with the format when it is time to attempt NAPLAN. In addition to reading/comprehension, an element of English, Punctuation and Sentence Structure is contained in the units. Spelling and word building is also part of each unit. The spelling words are often used in the language activities. Two maths topics are treated in each unit. The topics have been developed from the Australian Curriculum for Mathematics and maths treated in the classroom each day. A full set of answers is provided in the book for the childor parent to check work when completed. ...Show more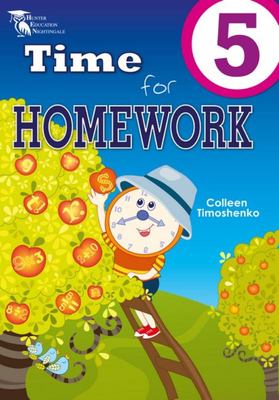 $16.95
AUD
Category: Education
Time for Homework 4 is designed to help the child reinforce and practise the knowledge and skills treated in the classroom in the key learning areas of the curriculum. This book presents a reading text type that the child will experience at various times throughout the year. The exercises from the readi ng are in NAPLAN format so the child becomes familiar with the format when it is time to attempt NAPLAN. In addition to reading/comprehension, an element of English, Punctuation and Sentence Structure is contained in the units. Spelling and word building is also part of each unit. The spelling words are often used in the language activities. Two maths topics are treated in each unit. The topics have been developed from the Australian Curriculum for Mathematics and maths treated in the classroom each day. A full set of answers is provided in the book for the child or parent to check work when completed. ...Show more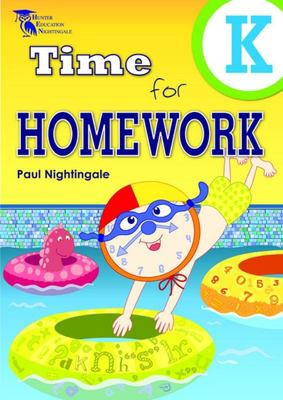 $16.95
AUD
Category: Education
Time for Homework Prep is designed to help the child reinforce and practise the knowledge and skills treated in the classroom in the key learning areas of the curriculum. This book presents a reading text type that the child will experience at various times throughout the year. The exercises from the re ading are in NAPLAN format so the child becomes familiar with the format when it is time to attempt NAPLAN. In addition to reading/comprehension, an element of English, Punctuation and Sentence Structure is contained in the units. Spelling and word building is also part of each unit. The spelling words are often used in the language activities. Two maths topics are treated in each unit. The topics have been developed from the Australian Curriculum for Mathematics and maths treated in the classroom each day. A full set of answers is provided in the book for the child or parent to check work when completed. ...Show more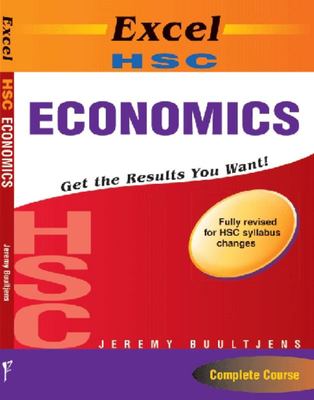 $34.95
AUD
Category: Education
This study guide contains full coverage of the HSC Economics course.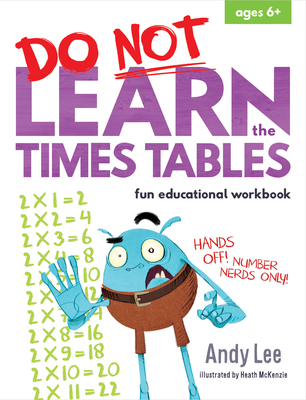 $8.99
AUD
Category: Education
Now your child can learn their times tables with this fun educational workbook - even though their favourite blue character REALLY doesn't want them to! With loads of activities, this workbook uses reverse psychology to get children excited about learning.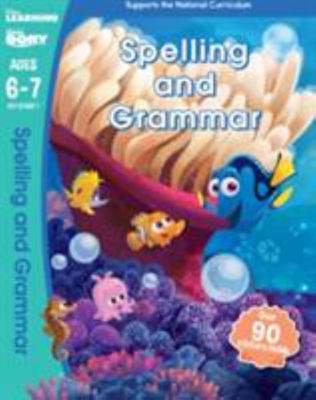 $7.99
AUD
$12.99
(38% off)
Category: Education | Series: Disney Learning Ser.
Learn to spell with Finding Doryand Disney Learning! Taking place a year after Finding Nemo, Finding Doryfollows the friendly but forgetful blue tang fish as she reunites with her loved ones. The Disney Learning approach gives kids the skills to succeed with fun and imaginative learning practice.
$39.95
AUD
Category: Education
Excel has been helping students get the HSC results they want for over 25 years. We are experts in producing the best study guides for students. This brand new full-colour format has even more features than before to help you succeed in Year 12.