$24.99
AUD
Category: Do It Yourself
A modern classic for a new generation looking for environmentally friendly, thrifty, tried and true solutions for tackling everyday household tasks.  
$35.00
AUD
Category: Do It Yourself
Learn how to make stylish dried floral designs that will last longer than freshly cut bouquets.Do you adore having flowers around the house but they always seem to wilt and fall to pieces as soon as you place them in water? No longer! Join the trend of DIY drying and create stunning bouquets that will o utlast fresh cuts while still adding that soft, romantic floral touch.Expert florist Carolyn Dunster breathes new life into the age-old art of growing, drying, and displaying blooms in ways that will bring a chic, natural vibe to any room. Whether you are looking for elegant DIY bridal arrangements or trying to add a little bohemian flair to a room's décor, there are dried designs that will complement every aesthetic and occasion.Written for a new, younger audience that is just discovering the art of drying flowers and from a popular British botanical stylist with a penchant for urban gardening, this book is a modern spin on a classic craft. For those who are concerned with environmental impact, dried flowers are also gaining popularity as a more sustainable approach to floristry.Dried flowers are perfect for:DIY bridal bouquets and table arrangementsStylish home décorSprucing up your place of business in an affordable, low maintenance wayThis book is an ideal purchase for anyone wanting to get started with the art of growing and drying flowers. Learn how to grow your own stems and the best combinations of colour and texture to create floral sculptures that breathe new life into any space in any season.   ...Show more
$19.99
AUD
Category: Do It Yourself
 Trying to live a zero waste life while simultaneously raising a family can feel almost impossible at times, but Anita Vandyke, bestselling author of A Zero Waste Life, is here to help. A Zero Waste Family is a gentle thirty-day guide highlighting the lessons Anita learned during her first year navigat ing motherhood, while also studying medicine and still trying to reduce her waste. Here she shares innovative ideas about how families can work together to decrease their household waste and make their lives easier, richer and more purposeful, and less full of clutter and distractions. As parents we are constantly juggling the needs of children, work, chores and money. This book is not designed to add to the guilt that we already feel. It's about showing how, by applying zero waste and minimalist principles, being an eco-parent doesn't have to be difficult, and that by making small changes as a family we can make a big difference to our world for our children and future generations.   ...Show more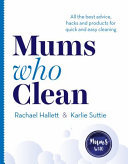 $29.99
AUD
Category: Do It Yourself
Most of us don't love cleaning, but it's something that has to be done. So why not share all our trusty tips and clever shortcuts with each other to get the job done quicker? Rachael and Karlie are the creators of Mums Who Clean, the busy Facebook group where hundreds of thousands of Aussie mums swap t heir secrets for keeping their homes fresh and sparkling and dealing with domestic dilemmas. Whether it's soap scum in the shower, stubborn oven mess or kids' slime disasters, these ladies have the solutions - and often they're things you'd never think of trying! Combining all this tried-and-tested advice in one handy guide, Mums Who Clean covers- - The community's top cleaning products and tools, and how to use them for the best results - Exactly how to clean your home, room by room - Budget-friendly cleaning and odour-eliminating recipes - Dealing with unexpected guests and an out-of-control house - Real-estate cleaning - Creating a cleaning schedule for your family Enjoy the most gleaming and organised house you've ever had with Mums Who Clean. ...Show more
$59.99
AUD
Category: Do It Yourself
A lavishly illustrated line-up of more than 40 inspiring residences from the best of the best in Australian architecture, interior design and decoration. This beautiful 348-page tome invites readers to experience a diverse collection of recent projects by the local luminaries defining Antipodean style today, from Meryl Hare, Thomas Hamel and Fiona Lynch to John Wardle, Briony Fitzgerald and William Smart.  Belle Beautiful Australian Homes- Volume 3 is a celebration of the country's remarkable creative talent, including our finest architectural photographers and writers. From Paddington to Orange and Toorak to Hamilton Island, and many places in between, the expressive and original addresses visited in this expansive new volume offer an abundance of artistic inspiration for the home.   ...Show more
$45.00
AUD
Category: Do It Yourself
Renovating or building your own home is one of the biggest investments (financially and emotionally) you can ever make. For years, the BuildHer Collective have helped women around the world make this a fun, rewarding and empowering experience. Led by dynamic Australian duo Kribashini Hannon and Rebeka M organ, BuildHer have created a movement. In this book, they're here to share their building expertise, for women of all experience levels. Whether you're contemplating a renovation, or are flipping your third property, this book is catered for varying levels of experience in building and construction. (Even those of us with zero experience!) Using case studies and stories from the BuildHer community, Kribashini and Rebeka show how anyone can achieve their goal and become an accomplished BuildHer. ...Show more
$9.99
AUD
Category: Do It Yourself
A 20 cent coin collection book that includes a description and background information about all 21 Australian commemorative 20 cent coins produced for circulation.
$29.99
AUD
Category: Do It Yourself
After years of adventuring around the globe - running, kayaking, hitchhiking, exploring - Beau Miles came back to his block in country Victoria. Staying put for the first time in years, Beau developed a new kind of lifestyle as the Backyard Adventurer. Whether it was walking 90km to work with no provisi ons, building a canoe paddle out of scavenged scrap or running a disused railway line through properties, blackberry thickets and past inquiring police officers, Beau has been finding ways to satisfy his adventurous spirit close to home. This book is about conscious experimentation with adventure, making meaning and inspiration out of tins of beans, bits of rubbish and elbow grease. Beau's Backyard exploits are funny, authentic, insightful and being copied all over the world by everyday people. YouTuber, new dad, and self-described oddball who needs to shower more, Beau is what happens when you cross Bear Grylls with Bush Tucker Man. With a PhD in Outdoor Education, a string of successful short films under his belt and a boundless passion for discovery, Beau is the real deal. ...Show more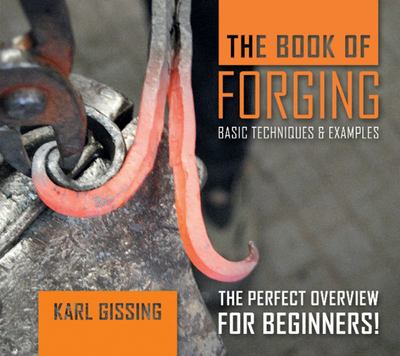 $49.99
AUD
Category: Do It Yourself
Ideal for beginners of those looking to brush up their skills, this quick-reference overview explains the basics of all aspects of blacksmithing. With more than 450 photos and a focus on only the most essential tools and equipment, it keeps the information simple for the beginner. Summaries cover the to ols of forging, their uses, and the essential equipment in the work space; the differences among free-form forging, drop forging, industrial, hot work, and cold work; the steps of the process, such as bending, joining, riveting, welding, chiseling off, and splitting; and the chemistry of iron and steel. The book also shows a gallery of 44 types of forged items, from hooks to tool handles, with comments on their forged features. AUTHOR: Karl Gissing is a master smith based in Europe. SELLING POINTS: * Perfect for beginners-focuses on all aspects of forging, with 450+ photos * Overview on tools, techniques, forging methods, and metal chemistry * Includes a gallery of 44 finished items for inspiration 452 colour images ...Show more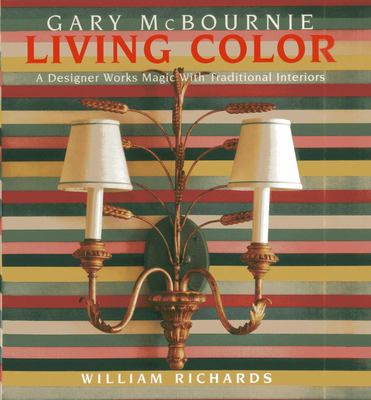 $39.99
AUD
$75.00
(46% off)
Category: Do It Yourself
.Featuring stunning photographs of the unique, colorful, and inspired interiors of Gary McBournie .Discover the never-before-seen inspirations behind McBournie's designs With a penchant for painting and an appreciation for the well-designed home since he was a child, Gary McBournie has perfected the art of creating interior spaces with an impeccable eye for color. He established his design firm in Boston in 1993 and has since created warm, elegant, and timeless classic American homes, always with a twist on tradition. Finely attuned to his environment, McBournie develops each interior with a color palette that matches its surrounding exterior, splashing cool and restful hues for a cottage in New England, shades of lime and papaya in the tropics, and warm sunset tones for a ski house in Montana. Featuring personal photographs and the inspirations behind his color choices, Living Coloris a must-have for anyone looking to be tickled pink by gorgeous, twenty-first-century renditions of the comfortably chic American home. Contents: Introduction; Cityscape; Rich Reds and Browns for a New York Loft Spring: Cool and Restful Hues for a Cottage; A Soft and Romantic Palette in Palm Beach; Accents of Yellow and Orange for a Range of Blues; Butter-Yellow Walls, Pale Colors, and Jewel-Toned Trims Summer: Yellows, Reds, and Pinks for a Southern Locale; Bougainvillea, Lime, and Papaya for the Tropics; Crisp Blues, Sharp Whites, and Stripes; Classic Blue and White for a Sailor's Retreat; Saturated Colors and Vibrant Prints Autumn: A Dramatic Pied-a-Terre in Orange and Brown; Fall Colors for a Well-Patinated Patchwork; Deep Tones of Silks, Mohairs, and Cashmeres; Winter: Subtle Oranges and Reds of a Sunset Sky; Grandeur Defined by a Soft Palette and Floral Chintz; Pale, Leafy Greens and Earthy Browns for a City Loft" ...Show more