$12.99
AUD
Category: Wine | Series: The\Little Book Of... Ser.
The perfect gift for anyone desiring a richer whisky experience. Some drinking buddies only ever talk about themselves. Well, not this guy. The Little Book of Whisky is here to listen, entertain and help you imbibe as many whisky-soaked titbits of wit and wisdom as possible. Whisky, aqua vitae, the wate r of life, the spirit of the Gods, the hard stuff - whatever you call it, has long been many people's best friend. But now your best friend has a new best friend - The Little Book of Whisky, a tiny tome guaranteed to raise your spirits with its fine blend of whisky facts & stats, quotes & quips, and matured with whisky history and heritage. The Little Book of Whisky is a guaranteed 100 proof... of excellence. "I'm on a whisky diet. I've lost three days already." Tommy Cooper "A good gulp of hot whiskey at bedtime - it's not very scientific, but it helps." Alexander Fleming on how to kill a common cold If this doesn't make you want to visit Scotland nothing will. The nation is home to more than 20 million casks of maturing whisky. That's four barrels for every Scottish person. No wonder they want their independence.   ...Show more
$12.99
AUD
Category: Wine | Series: The\Little Book Of... Ser.
"Ginspiration' to keep you shaken and stirred. Gin may be the national spirit of Britain, but it is now a drink that belongs to the world. It's gone 'ginternational', if you will. Within the last decade or so gin consumption has exploded, becoming the most popular alcoholic refreshment in the world, ove rtaking whisky and vodka. Following the rules dictated by supply and demand, The Little Book of Gin is here to toast gin's extraordinary 'ginaissance' in the 21st century and to celebrate everyone's tipple of choice through wit and wisdom, facts and stats in a single serving-sized compendium. Filled to the rim with history, how to's, what for's, drinking games, cocktail recipes and serving suggestions as well as a whole host of 'gintellectual' curiosites, The Little Book of Gin is 'ginfinite' in its revelry. ""The gin and tonic has saved more Englishmen's lives, and minds, than all the doctors in the Empire"" Winston Churchill - During WWII, British naval officers received a daily ration of gin Gin takes its name from the Dutch word for juniper, genever. (It was the Dutch who invented gin, not the English) Gin is the national spirit of Britain. It comes as no surprise then that gin has been having a ""ginaissance"", in the last decade, with more bottles of the gin being sold than ever before."   ...Show more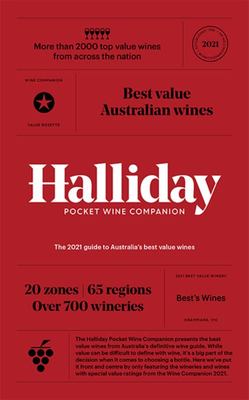 $22.99
AUD
Category: Wine
A compact and easy-to-navigate newcomer to the Halliday Wine stable, the Halliday Pocket Wine Companion distils key elements of the annual guide, curating a best of the best both by value and ratings across the country's key wine regions. While value can be difficult to define with wine, it's a big par t of the decision when it comes to choosing a bottle. Here we've put it front and centre by only featuring the wineries and wines with special value ratings from the Wine Companion 2021. James Halliday is recognised as Australia's most respected wine critic, and his annual guide is considered the industry benchmark for Australian wine. The Halliday Pocket Wine Companion gives wine lovers access to his insights in a small package that is easy to read, use and carry. It includes tasting notes, ratings and advice on best-by drinking. Just as with the full guide, it is a compelling proposition for self and gift purchasers.   ...Show more
$24.99
AUD
Category: Wine
Today's traveller is always on the move. Their trips are frequent, they think globally, and they treat hotel lobbies and bars as social spaces, conducting meetings or hunkering down, for hours at a time, with their laptops. Drinking is part of these everyday rituals, and so in this context the hotel bar 's role acquires an even greater significance. Behind the Barshines a light on 50 signature cocktails from the most iconic hotel bars across the world, appealing to tried-and-true cocktail lovers and design aficionados alike. Recipes from some of these storied properties will inspire enthusiasts to re-create timeless cocktails at home. Plus, anecdotes supplied by barkeeps and hotel and design personalities will enliven the recipes and reveal why so many hotel bars have endured through the years or have made an impact on the modern world. The clandestine speakeasy has been glorified countless times for its mix of sex appeal and transporting décor but the hotel bar should also be recognised for its sophistication, grandeur, or showmanship. Behind the Bardoes exactly that but also transcends the cocktail crowd niche. It is just as much a book for the traveller with a strong appreciation for design as well as the fantasy-filled armchair traveller charmed by illustrations and nuggets of history. ...Show more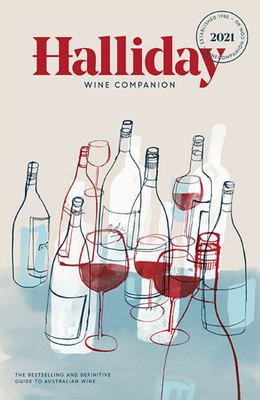 $39.99
AUD
Category: Wine
The annual bible for lovers of Australian wine, detailing the best wineries and vintages of the key regions.   For over thirty years James Halliday has been Australia's most respected wine critic, and his Halliday Wine Companion is recognized as the industry benchmark for Australian wine. A best-selling annual, the Halliday Wine Companion is the go-to guide for wine ratings, regions, best varietals, winery reviews and a curated selection of the best wines in Australia. The 2021 edition has been completely revised to bring readers up-to-the-minute information.   In his inimitable style, Halliday shares his extensive knowledge of wine through detailed tasting notes with points, price, value symbol and advice on best-by drinking, as well as each wine's closure and alcohol content. He provides information about wineries and winemakers, including vineyard sizes, opening times and contact details. The perfect self-purchase or gift for the wine lover in your life.   ...Show more
$34.99
AUD
Category: Wine
In the late 1990s, John Baker was known as a purveyor of quality rare and old wines. Always entrepreneurial and up for adventure, John was the perfect person for an occasional business partner, Andrew Simon, to approach with a mysterious wine list that was foreign to anything John, or his second-in-comm and, Kevin Hopko, had ever come across. The list was discovered to be a comprehensive catalogue of the wine collection of Nicholas II, the last Czar of Russia. The wine had become the property of the state after the Russian Revolution of 1918, during which Nicholas and his entire family were executed. Now owned by Stalin, the wine was discretely removed to a remote Georgian winery when Stalin was concerned the advancing Nazi army might overrun Russia, and inevitably loot artefacts and treasures. Half a century later, the wine was rumoured to be hidden underground and off any known map. John and Kevin embarked on an audacious, colourful and potentially dangerous journey to Georgia to discover if the wines actually existed; if the bottles were authentic and whether the entire collection could be bought and transported to a major London auction house for sale. Stalin's Wine Cellar is a wild, sometimes rough ride in the glamorous world of high end wine. The cast of characters include Stalin, Hitler, Czar Nicholas II and a motley bunch of Georgian businessmen/cowboys toting handguns, in the early days of Russian business development that led to the world of Putin and oligarchs.   ...Show more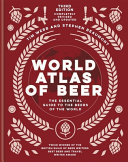 $59.99
AUD
Category: Wine | Series: World Atlas Of Ser.
As craft brewing continues to go from strength to strength across the world, World Atlas of Beer is the definitive and essential guide to beer. Understand the rich, multi-faceted traditions of Belgium, the Nordic legend that is Finnish Sahti, the relatively new phenomenon of the New England hazy IPA, an d why Australia's lower-strength beers are one of its great successes. With thousands of breweries now operating around the globe, and more opening every day, this is the expert guide to what is really worth drinking. Country by country the book considers a vast range of beer techniques, styles and traditions. Detailed maps describe crucial trends in major territories and features such as matching beer with food and how to pour different kinds of beer complete the picture. Now in a fully updated third edition, this book is the perfect companion to help you explore the best beers the world has to offer. Praise for the second edition of World Atlas of Beer: 'Written with authority and wit... the perfect guide to the rapidly changing beer scene' - the Guardian ...Show more
$34.99
AUD
Category: Wine
In The Ultimate Book of Cocktails, bestselling cocktail author shares over 100 of his best-loved drinks.   Starting with the basics, Dan covers the essentials of a home bar, from equipment and glassware to spirits needed, also including his own recipes for syrups, sours, brines. The cocktail list will have you powering through that leftover vodka you've had gathering dust in the kitchen in no time From classic tipples to batch drinks for a crowd, hair-of-the-dog hangover cures, inventive new drinks, seasonal hits, tropical tasters and more, this is the bible of cocktails.   Written in Dan's witty, engaging style, The Ultimate Book of Cocktails is perfect for the hard drinker in your life. ...Show more
$32.99
AUD
Category: Wine
In need of some gin-spiration? Look no further! Whether you are a gin aficionado or simply gin-curious, this book from the experts at Craft Gin Club contains everything you'll ever need to know about the juniper spirit.   With recipes for refreshing ice-cold punches through to warming winter serves, marinated main courses to delicious desserts, Gin O'Clock proves it's always a good time for gin, no matter the season.   Packed with tips including: * Hosting the perfect gin-tasting * Growing your own garnishes * Making simple syrups * Creating your own gin truffles   This is the definitive seasonal guide to gin exploration. ...Show more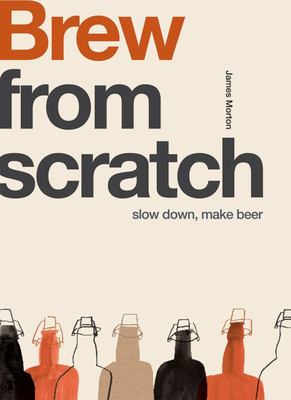 $24.99
AUD
Category: Wine | Series: From Scratch Ser.
From Scratch: Brew includes recipes and top tips on everything you need to know to make your own beer from scratch. Making good beer at home is easy, and oh so cheap. From Scratch: Brew takes the novice beer-enthusiast by the hand and talks you through every last step of the process.   The craft beer revolution is upon us. All over the world we're enjoying bottles of American craft, old Belgian, real British ale and exquisite German lager, and you can make it all for yourself. You don't need to go out and buy loads of kit. With a plastic bucket or two, you can make beer as good as any beer in the entire world and customize it to your own tastes.   Extracting from and updating his book Brew, James Morton offers comprehensive sections on how and what you need to get started, bottling and storing, a glossary of key ingredient types, troubleshooting tips and proven beer recipes that result in complex flavors; every taste and skill level is catered for.   From Scratch: Brew isn't like other brewing books. It is for those who have never brewed and want to understand more, for those who have a basic grasp and a few beers under their belt, and it is for those with experience who want inspiration to continue to grow. ...Show more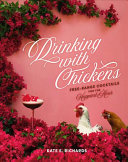 $29.99
AUD
Category: Wine
Drinking with chickens? Whoever heard of such a thing? And yet, it is strangely appealing. Think: goat yoga, but instead of yoga, cocktails (and cheers to that); instead of goats, beauty-queen California chickens who have the run of Kate Richards's house and garden. Do you have to have chickens to make these cocktails? Absolutely not. Are photos of cocktails improved by a chicken photo bomb? By any measure, yes. Kate Richards has a fun, irreverent voice, and she serves up beautiful (highly Instagram-able) cocktails made with veggies, fruits, juices, and other fresh ingredients straight from her garden (or, really, the supermarket; Kate drinks with chickens, so, you know, no judgements here). The fact that her photographs often feature a cute chicken looking sceptical is icing on the cake. Her cocktails are gorgeous, juicy, and unique, yet still very make-able. You may need to make a flavoured simple syrup or infused vodka first but you do not need a whole liquor cabinet of obscure liqueurs, tinctures and quaffs to produce these bright flavours. The garnishes are fanciful and great to include if you live somewhere that's warm year-round, like Southern California and have a garden, as Kate does. But if you don't, you can leave them out and will get no fewer likes in person. ...Show more

$24.99
AUD
Category: Wine
Spark friendships and conversations at any gathering with fifty creative punches. There is a punch for every occasion where people gather--from rowdy parties to refined celebrations--and drinks gurus Shaun Byrne and Nick Tesar are on a mission to share the love.   Designed to infuse color and convers ation into your next gathering, Punch offers up fifty delicious and unexpected recipes that take inspiration from flavors and festivities around the globe. Travel via your tastebuds from the South Pole, with a hot pi a colada in hand, to Rio for a Carnival-inspired slushie punch, before toasting to good fortune in China.   With low and no-alcohol punches and recipes that are easily scaled, Punch has something for you and all your friends--long-time or soon-to-be-made. ...Show more