$24.99
AUD
Category: General
The brand-new adventure from the beloved author of The Hundred Year-Old Man Who Climbed Out of the Window and Disappeared Meet Ole Mbatian Jr., a Maasai warrior; Kevin, his sort-of-son; Agneta, a wronged and penniless ex-wife; and Johan, an unscrupulous Stockholm ad-man who has set up a company special ising in revenge services. As Agneta and Kevin seek revenge against the gallery owner who has wronged them, this madcap, funny and philosophical novel takes us on a journey that spans four continents and will introduce us to a colourful cast of characters, including a goat called Molly … and the Pope. Along the way, it travels in time, drops in a few lessons on colonialism and art history, and pokes fun at capitalism, the art world and greed – with plenty of laughs.   ...Show more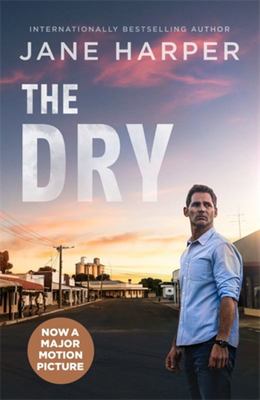 $19.99
AUD
Category: General
NOW A MAJOR MOTION PICTURE STARRING ERIC BANA AS AARON FALK. WHO REALLY KILLED THE HADLER FAMILY? It hasn't rained in Kiewarra for two years. Tensions in the farming community become unbearable when three members of the Hadler family are discovered shot to death on their property. Everyone assumes Luke Hadler committed suicide after slaughtering his wife and six-year-old son. Federal Police investigator Aaron Falk returns to his hometown for the funerals and is unwillingly drawn into the investigation. As suspicion spreads through the town, Falk is forced to confront the community that rejected him twenty years earlier. Because Falk and his childhood friend Luke Hadler shared a secret, one which Luke's death threatens to unearth ... ...Show more
$27.99
AUD
$32.99
(15% off)
Category: General | Series: A\Temperance Brennan Novel Ser.
A storm has hit South Carolina, dredging up crimes of the past. On the way to Isle of Palms, a barrier island off the South Carolina coast, forensic anthropologist Temperance Brennan receives a call from the Charleston coroner. During the storm, a medical waste container has washed up on the beach. Ins ide are two decomposed bodies wrapped in plastic sheeting and bound with electrical wire. Chillingly, Tempe recognizes many details as identical to those of an unsolved case she handled in Quebec fifteen years earlier. With a growing sense of foreboding, she flies to Montreal to gather evidence and convince her boss Pierre LaManch to reopen the cold case. She also seeks the advice - and comfort - of her longtime beau Andrew Ryan. Meanwhile, a storm of a different type gathers force in South Carolina. The citizens of Charleston are struck by a bacterium that, at its worst, can eat human flesh. Thousands panic and test themselves for a rare genetic mutation that may have rendered them vulnerable. Shockingly, Tempe eventually discovers that not only are the victims in both grisly murder cases related, but that the murders and the disease outbreak also have a common cause...     ...Show more
$34.99
AUD
$39.99
(12% off)
Category: General
A brand-new Courtney Series adventure.  
$32.99
AUD
Category: General
Celebrated, bestselling, elusive...who is Maud Dixon? Florence Darrow wants to be a writer. Correction: Florence Darrow IS going to be a writer. Fired from her first job in publishing, she jumps at the chance to be assistant to the celebrated Maud Dixon, the anonymous bestselling novelist. The arrangeme nt comes with conditions - high secrecy, living in an isolated house in the countryside. Before long, the two of them are on a research trip to Morocco, to inspire the much-promised second novel. Beach walks, red sunsets and long, whisky-filled evening discussions...win-win, surely? Until Florence wakes up in a hospital, having narrowly survived a car crash. How did it happen - and where is Maud Dixon, who was in the car with her? Florence feels she may have been played, but wait, if Maud is no longer around, maybe Florence can make her mark as a writer after all... ...Show more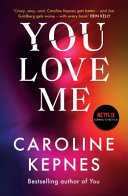 $32.99
AUD
Category: General
The highly anticipated new thriller in Caroline Kepnes's hit You series, now a blockbuster Netflix show . . .   Joe Goldberg is back. And he's going to start a family - even if it kills him. Joe Goldberg is done with cities, done with the muck and the posers, done with Love. Now, he's saying hello to nature, to simple pleasures on a cosy island in the Pacific Northwest. For the first time in a long time, he can just breathe. He gets a job at the local library - he does know a thing or two about books - and that's where he meets her: Mary Kay DiMarco. Librarian. Joe won't meddle, he will not obsess. He'll win her the old fashioned way . . . by providing a shoulder to cry on, a helping hand. Over time, they'll both heal their wounds and begin their happily ever after in this sleepy town. The trouble is . . . Mary Kay already has a life. She's a mother. She's a friend. She's . . . busy. True love can only triumph if both people are willing to make room for the real thing. Joe cleared his decks. He's ready. And hopefully, with his encouragement and undying support, Mary Kay will do the right thing and make room for him. ...Show more
$32.99
AUD
Category: General
The compelling new novel from Jane Harper, the New York Times bestselling author of The Dry. Kieran Elliott's life changed forever on the day a reckless mistake led to devastating consequences.The guilt that still haunts him resurfaces during a visit with his young family to the small coastal town he on ce called home. Kieran's parents are struggling in a community which is bound, for better or worse, to the sea, that is both a lifeline and a threat. Between them all is his absent brother, Finn. When a body is discovered on the beach, long-held secrets threaten to emerge. A sunken wreck, a missing girl, and questions that have never washed away... ...Show more
$32.99
AUD
Category: General
Cait is a bookshop owner and book nerd whose social life revolves around her mobile bookselling service hand-picking titles for elderly clients, particularly the grandmotherly June. After a tough decade for retail, Book Fiend is the last bookshop in the CBD, and the last independent retailer on a street given over to high-end labels. Profits are small, but clients are loyal. When James breezes into Book Fiend, Cait realises life might hold more than her shop and her cat, but while the new romance distracts her, luxury chain stores are circling Book Fiend's prime location, and a more personal tragedy is looming.   ...Show more
$12.99
AUD
$18.99
(31% off)
Category: General | Series: The\Seven Sisters Ser.
From the Sunday Times No.1 Bestselling author comes the latest instalment in an epic multi-million selling series, The Seven Sisters.To the outside world, Electra D'Aplièse seems to be the woman with everything: as one of the world's top models, she is beautiful, rich and famous.Yet beneath the veneer, and fuelled by the pressure of the life she leads, Electra's already tenuous control over her state of mind has been rocked by the death of her father, Pa Salt, the elusive billionaire who adopted his six daughters from across the globe. Struggling to cope, she turns to alcohol and drugs to ease the pain, and as those around her fear for her health, Electra receives a letter from a complete stranger who claims to be her grandmother . . .In 1939, Cecily Huntley-Morgan arrives in Kenya from New York to nurse a broken heart. Staying with her godmother, a member of the infamous Happy Valley set, on the shores of beautiful Lake Naivasha, she meets Bill Forsythe, a notorious bachelor and cattle farmer with close connections to the proud Maasai tribe. When disaster strikes and war is imminent, Cecily decides she has no choice but to accept Bill's proposal. Moving up into the Wanjohi Valley, and with Bill away, Cecily finds herself isolated and alone. Until she discovers a new-born baby abandoned in the woods next to her farmhouse . . .The Sun Sister is the sixth breathtaking instalment in Lucinda Riley's multi-million selling epic series, The Seven Sisters.'Heart-wrenching, uplifting and utterly enthralling. The Seven Sisters series is Lucinda Riley at the top of her game: a magical storyteller who creates characters we fall in love with and who stay with us long after we finish reading. Dazzlingly good.' Lucy Foley, bestselling author of The Hunting Party ...Show more
$32.99
AUD
Category: General
The Four Winds is a deeply moving, powerful story about the strength and resilience of women and the bond between mother and daughter, by the multi-million-copy number one bestselling author Kristin Hannah. She will discover the best of herself in the worst of times . . . Texas, 1934. Elsa Martinelli ha d finally found the life she'd yearned for. A family, a home and a livelihood on a farm on the Great Plains. But when drought threatens all she and her community hold dear, Elsa's world is shattered to the winds. Fearful of the future, when Elsa wakes to find her husband has fled, she is forced to make the most agonizing decision of her life. Fight for the land she loves or take her beloved children, Loreda and Ant, west to California in search of a better life. Will it be the land of milk and honey? Or will their experience challenge every ounce of strength they possess? From the overriding love of a mother for her child, the value of female friendship and the ability to love again - against all odds, Elsa's incredible journey is a story of survival, hope and what we do for the ones we love. ...Show more
$12.99
AUD
$17.99
(27% off)
Category: General | Series: The Seven Sisters
The Moon Sister is the fifth epic story in the Seven Sisters series by Lucinda Riley. After the death of her father - Pa Salt, an elusive billionaire who adopted his six daughters from around the globe - Tiggy D'Aplièse , trusting her instincts, moves to the remote wilds of Scotland. There she takes a j ob doing what she loves; caring for animals on the vast and isolated Kinnaird estate, employed by the enigmatic and troubled Laird, Charlie Kinnaird. Her decision alters her future irrevocably when Chilly, an ancient gipsy who has lived for years on the estate, tells her that not only does she possess a sixth sense, passed down from her ancestors, but it was foretold long ago that he would be the one to send her back home to Granada in Spain ... In the shadow of the magnificent Alhambra, Tiggy discovers her connection to the fabled gypsy community of Sacromonte, who were forced to flee their homes during the civil war, and to 'La Candela' the greatest flamenco dancer of her generation. From the Scottish Highlands and Spain, to South America and New York, Tiggy follows the trail back to her own exotic but complex past. And under the watchful eye of a gifted gypsy bruja she begins to embrace her own talent for healing. But when fate takes a hand, Tiggy must decide whether to stay with her new-found family or return to Kinnaird, and Charlie . . . The Moon Sister follows The Seven Sisters, The Storm Sister, The Shadow Sister and The Pearl Sister. ...Show more