$39.99
AUD
Category: Diet
The CSIRO Women's Health & Nutrition Guide offers research-based advice from the CSIRO on the critical role of lifelong healthy eating as the cornerstone of overall good health for women. While body weight is one risk factor for developing chronic diseases later in life, being active, eating well, n ot smoking and avoiding or limiting alcohol are also very important factors for maximising health and avoiding disease. Here you will find advice on lifestyle practices to support good health, from puberty through to pregnancy and menopause, as well as 80 delicious recipes, all of which are:- quick and easy to prepare- suitable for the entire family- nutritionally complete. This is the essential guide to what women can do throughout their life, to make a difference to their long-term health and wellbeing.   ...Show more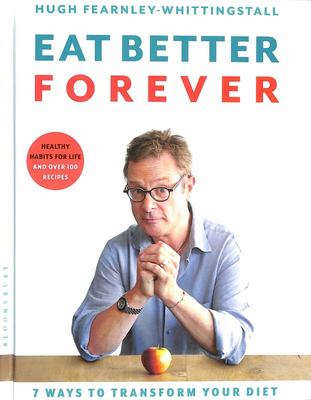 $45.00
AUD
Category: Diet
In Eat Better Forever, Hugh Fearnley-Whittingstall gives you all the tools to improve your eating habits, and therefore your life - permanently. And to help it all happen, he's added his 100 healthiest recipes yet.   In this ground-breaking book, instead of promising a gimmicky single-fix solution to th e challenge of healthy eating, Hugh extracts the knowledge, advice and healthy habits, from cutting edge research into the obesity crisis, to produce 7 simple strategies that will transform your diet and your health. Starting with the blissfully simple message that we all need to Go Whole, he leads us away from the industrial junk and processed foods that are doing so many of us so much harm and returns us to the real foods that nurture us and keep us well.   Everything that follows is clear, believable and achievable. From sorting the good carbs from the bad, learning not to fear fat, and looking after our gut, to renegotiating the foods we call 'drinks' and being mindful of when to eat...and when to take a pause... Hugh guides us to a better way of eating that will last us our whole lives.   It's all offered up with reassuring tips and switches that help us act on the vital knowledge he imparts. And the 100 recipes that come with it, and their endless variations, make for a lifetime of healthy eating.   ...Show more
$41.95
AUD
Category: Diet
Lose weight and belly fat, prevent disease, boost metabolism, and live longer! So, you want to begin an intermittent fasting plan and embark on a leaner, healthier and longer life? You probably have already heard about this wildly popular health and fitness diet plan. Intermittent fasting continues to be one of the top Google trending diet searches of the year. The truth is that intermittent fasting programs are popular because they are much easier to maintain than traditional, highly restrictive, calorie-controlled diets. Scientific studies show that intermittent fasting can have extraordinary health benefits such as:  Promoting weight and body fat loss (especially stubborn belly fat) Stabilizing blood sugar levels, reducing insulin resistance, and managing diabetes Increasing resistance to stress and suppressing inflammation Improving cardiovascular health including lowering resting heart rate, blood pressure and "bad" cholesterol levels Supporting brain health and improving memory Fighting premature aging Fostering a healthier gut Boosting psychological well-being If you are ready to get on the intermittent fasting bandwagon, then here is the perfect step-by-step guide to following an intermittent fasting plan of your choice. Whether it's the 16:8 method, the Warrior intermittent fasting plan; the Alternate Day intermittent fasting plan; the 5:2 method; or the Eat-Stop-Eat intermittent fasting plan. Too good to be true? No, but the trick―as with everything―is doing it in a safe and effective way and Intermittent Fasting For Dummies makes that easy, providing tried and true evidence-based advice and information about the five most popular methods and 40+ recipes that will suit any lifestyle or diet. Nutrition and fitness expert―and internationally recognized specialist in disease prevention―Janet Bond Brill shows you how to choose the method that suits you best, as well as guiding you through the science behind intermittent fasting, including how it ignites your fat-burning potential, promotes cellular repair, increases the production of growth hormone, and reduces insulin and blood sugar levels. Choose the right plan and stick to it Make more than 40 healthy and delicious nutritionist-approved meals Lose weight and body fat and keep it off Improve overall health and prevent disease Wherever you are in your health journey―seeking weight loss, getting fitter, living a disease prevention lifestyle or building muscle―Intermittent Fasting For Dummies shows you how to make the science of "too good to be true" into a truly effective part of your regular, healthy routine. ...Show more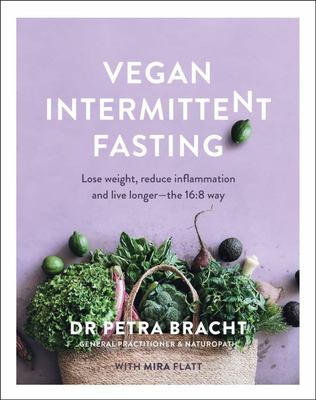 $39.99
AUD
Category: Diet
The definitive (and first!) vegan guide to intermittent fasting for weight loss and improved health-with over 80 plant-powered recipes to keep you fuller longer.  
$35.00
AUD
Category: Diet
NEW COMPANION RECIPE BOOK TO THE INTERNATIONAL NUMBER ONE BESTSELLERS FAST 800 AND FAST 800 RECIPE BOOK Following their bestselling Fast 800 Recipe Book, Dr Clare Bailey and Justine Pattison return with a fabulous new cookbook, featuring super-simple recipes to enable you to eat well with minimum prep time on your fasting days. All of the dishes in this book are based on the Mediterranean style of eating now proven to revolutionise your health, and many can be thrown together from freezer or store-cupboard staples. There are numerous vegetarian options, plus simple ways to expand meals for non-fast days or when you are eating with friends or family. With everything from salads and wraps to winter stews and curries, Fast 800 Easy will help you rustle up delicious, nutritious meals in minutes – food that tastes so good you won't feel the low calorie count. 'The Fast 800 approach represents a new and highly effective way to help people lose weight and keep it off, fast and safely. I hope you enjoy these recipes as much as we do.' Dr Michael Mosley ...Show more
$36.99
AUD
Category: Diet
WW - a global wellness community powered by the world's leading weight-loss program - inspires healthy habits for life.For more than 55 years, WW has helped millions of people live more healthily and lose weight with the latest nutritional and behaviour-change science. The WW program teaches you a flexi ble approach to eating so you can lose weight and keep it off, without having to miss out.The WW Essential Guide to Healthy Eating provides you with:- 100+ of our most popular recipes, tried and tested by real members- Inspiring member success stories- The SmartPoints system explained- Science-backed expert advice on achieving sustainable weight loss- Practical tips for organising your kitchen, meal planning and making smart swaps when eating out.We hope this book becomes your ultimate guide to achieving your wellness and weight-loss goals.   ...Show more

$39.99
AUD
Category: Diet
Combining education, guidance and exciting, fresh recipes the whole family will love, We Can All Eat That simplifies raising healthy, adventurous eaters free from food allergies.   A must for parents of babies and toddlers (four to twenty-four months), We Can All Eat That gives you everything in one place: a demystified understanding of the latest food allergy research and how changes over the past twenty years in the way we live, shop and eat have led to a food allergy crisis; eighty delicious recipes for the whole family developed in conjunction with leading chefs Sarah Swan and Sam Gowing; Royal Prince Alfred Hospital dietician Dr Anne Swain's extensive knowledge of nutrition and the interplay with allergic disease, food reactions and dietary restrictions; and everything you need to know about major food allergies and allergic reactions.   More than simply a book about allergies, the meals and ideas in We Can All Eat That are created by a cook who takes great satisfaction in creating and sharing delicious, unprocessed food, and whose mission is to spark that joy in others. She does so in this book across nine beautifully photographed chapters: Breakfast; Soups & Salads; Pasta & Rice; Asian & Gentle Curries; Sides & Vegetables; Mains; Cakes, Puddings & Desserts; Dips & Snacks; and Saucy Sauces.   ...Show more
$34.95
AUD
Category: Diet
Presenting a long-term eating plan that helps you feel good, this book contains 85 recipes and 12 weeks of varied meal plans. Providing information on the Total Wellbeing Diet, it shows you how to start, what to cook and how to keep the weight off Boost your health and vitality while losing weight. How many diets have you tried that haven't worked for you? The Total Wellbeing Diet, developed by Australia's CSIRO, is not just another diet, it's a long-term healthy eating plan that can make you feel great. Easy to use Scientifically tested Nutritionally balanced The CSIRO Total Wellbeing Diet can really work, helping you lose weight permanently by keeping you satisfied and giving you more energy. With over 100 mouth-watering recipes and 12 weeks of menu plans to get you started, this book contains everything you need to know about the CSIRO Total Wellbeing Diet - how to start, what to cook and how to keep the weight off forever. ...Show more
Fast 800 Recipe Book
by Claire Bailey, Justine Pattison, Michael Mosley
$35.00
AUD
Category: Diet
 The highly anticipated companion to the No.1 bestseller The Fast 800 150 delicious new recipes to help you combine rapid weight loss and intermittent fasting for long term good health This companion cookbook to the international bestseller The Fast 800 by Dr Michael Mosley is filled with delicious, ea sy, low carb recipes and essential weekly meal planners, all carefully formulated by Dr Clare Bailey and Justine Pattison to help you lose weight, improve mood and reduce blood pressure, inflammation and blood sugars. Studies show that 800 calories is the magic number when it comes to successful dieting. It's high enough to be manageable, but low enough to speed weight loss and trigger a range of positive metabolic changes. In The Fast 800, Dr Michael Mosley brought together all the latest science, including Time Restricted Eating, to create an easy-to-follow programme, and this collection of all-new recipes, all photographed in full colour, will help you achieve all your goals. Every recipe is also calorie coded and noted with nutrition metrics to help you on your path to long term health.  ...Show more
$12.99
AUD
Category: Diet
'Weigh your food. Count the calories. Take control.' Michelle Bridges, Australia's most popular fitness and weight loss expert, knows that information is the key to controlling your diet. That's why she's put together the Australian Calorie Counter. It gives you everything you need to make the right foo d choices for you. This updated edition contains: ** Comprehensive energy information on thousands of fresh and packaged foods* Practical advice for maintaining a healthy weight* Great tips for breaking bad habits ...Show more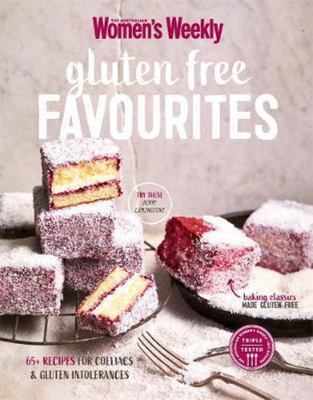 $24.99
AUD
Category: Diet
Being coeliac or living a gluten free lifestyle doesn't mean you can't enjoy baking favourites. Our famous Test Kitchen has created a collection of incredible gluten-free recipes covering all the classics, stretching from savoury to sweet. Bagels and breads for breakfast, sausage rolls and tarts for lun ch, pies and pizza for dinner, muffins and scones for morning tea, biscuits and slices for snacks, and cakes and buns for dessert. Plus so much more! We've also included tips and tricks to ensure perfect gluten-free baking every time. ...Show more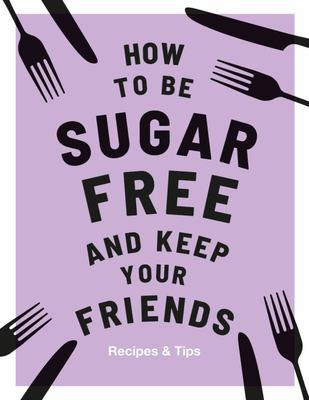 $29.99
AUD
Category: Diet | Series: Keep Your Friends Ser.
You're being healthy, eating in a more considered manner and, most importantly, you've never felt better. So why is it still so tricky to navigate life as a sugar-free diner? From going out for dinner, to staying in with friends, it can be a challenge to cook, eat and socialise in a world of refined sug ar eaters. How to be Sugar-Free and Keep Your Friendshelps you to go about your life without compromises, excuses or apologies. Instead, you'll be armed with over 50 fresh, exciting and globally-inspired recipes, free from any refined sugar, and discover a whole new world of natural sweeteners. Happily cook for yourself, your friends and your family (without hearing any complaints!), and dip into tips, tricks and hacks to learn how to be a better, more easygoing sugar-avoider. Your options will open up, you'll enjoy a delicious new menu of food, and your friends... well, they'll never have a bad word to say again!   ...Show more